Schedule Internship Sessions
You are invited to experience Hypnosis, a powerful tool for creating positive changes within.
The Motivational Institute of Hypnotherapy is excited to announce that our hypnotherapy graduates will participate in a twelve-week clinic. The Interns will be seeing clients by appointment only, beginning April 19, through July 10, 2023.
Each one-hour session is only $49.  A portion of the proceeds will be donated to Helen Woodward Animal Center.
Call Jenna to schedule your appointment, as they book up quickly. (619) 535-9864.
The Motivational Institute of Hypnotherapy (MIOH) is just one of two schools nationwide to offer a supervised clinical internship.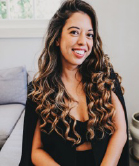 Kimberly Blair
Kimberly Blair, holds an undergraduate degree in Psychology and an MBA. She is a Reiki Master, and is undergoing her internship at the San Diego Motivational Institute of Hypnotherapy. Having overcome her own limiting beliefs and programming picked up at a younger and impressionable age, she has the keen intuitive understanding of being in a client's shoes and authentically understanding and connecting to their goals, dreams and desires of living their most fulfilling lives. Kimberly's careers have spanned from various roles and industries from being an Admissions Counselor at a University, managing properties for the Irvine Company to leading sales initiatives for tech startups in the digital marketing space before transitioning into holistic healthcare. Currently, she is the Experience Director and GM at a holistic wellness center in San Diego, supporting her clients in 1-1 sessions but  she also oversees the entire staff in regards to clinical operations, sales and training development.
In her free time, Kimberly enjoys Pilates, hot yoga, tennis, traveling but also being at her home in Bird Rock spending time with her husband Evan and her beloved black cat Brody!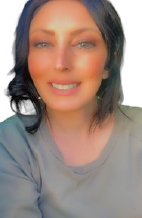 Jenna Lagrutta
Born and raised in a small farming community in the Central Valley, Jenna grew up on a ranch where she learned the value of hard work, dedication, and perseverance. From a young age, Jenna took on various responsibilities at the ranch, which instilled in her a strong sense of work ethic and responsibility. This foundation has served Jenna well throughout her life and career, where she has taken on numerous caretaker roles, always putting the needs of others first.
In 2020, Jenna made a move to San Diego with the intention of pursuing her passion for helping others. She began studying hypnotherapy and quickly realized its potential for helping individuals manage and overcome anxiety. Jenna is committed to using her expertise to support others in their journey towards mental and emotional wellbeing through holistic healing. With her strong sense of empathy and understanding of the challenges that come with anxiety, Jenna is able to create a safe and supportive space for individuals to work through their struggles. Ultimately, Jenna's goal is to help individuals not just overcome anxiety, but to thrive in all areas of their lives.