Schedule Internship Sessions
You are invited to experience Hypnosis, a powerful tool for creating positive changes within…
The Motivational Institute of Hypnotherapy is excited to announce that four of our hypnotherapy graduates will participate in an eleven-week clinic. The Interns will be seeing clients by appointment only on Monday evenings, beginning January 7, 2019 through March 25, 2019.
Each one hour session is only $30 and a portion of the proceeds will be donated to the "San Diego Humane Society."
The Motivational Institute of Hypnotherapy (MIOH) is just one of two schools nationwide to offer a supervised clinical internship which is a part of our 300-hour program certification program.
Call now to book your session!!!  Call Tom at (619) 333-0544. These $30 sessions book up quickly. If you know anyone who would like to reap the benefits of hypnosis, please forward this information to them.
Meet Our Newest Interns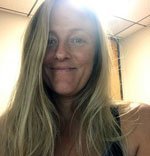 Ashley Swallow
Ashley's first encounter with hypnotherapy at age 19 had a powerful impact on her life.  Although she continued advancing in her career as an accountant, her desire to learn more about the metaphysical realm never left her.  Ashley has seen the benefits of how hypnosis works in herself and others, and has developed a passion for this work.  Ashley is very active in the field of addiction recovery and has trained in releasing negative and limiting beliefs that hold us back from our greatest goals.  Ashley enjoys helping her clients release baggage of the past, so they can move forward into a more positive and rewarding future.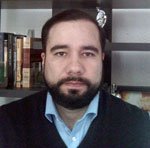 David Gutierrez
David is a marriage and family therapist that works as a psycho social rehabilitation specialist at a community mental health clinic. David strongly believes in treating the whole person: body, mind and spirit. Since 2014, David has assisted those struggling to overcome personal challenges associated with mental health and co-occurring disorders. David enjoys working with clients and helping them achieve their goals and overcome their challenges by helping them reach their full potential. David believes that hypnotherapy is a great way to reach one's full potential and overcome any memories that are holding us back.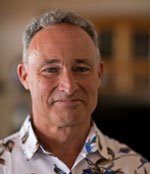 Vittorio Roberto (Vitto)
Vitto received a triple Bachelor of Arts degree in Literature, Political Science, and Writing from UCSD. He served almost 20 years with the San Diego Sheriff's Office as a deputy sheriff, training officer, supervisor and corporal before being medically retired for injuries received in the line of duty. He was decorated multiple times. Additionally, he was a college instructor for ten years, specializing in criminal justice, terrorism, and detentions.  He was the first and only instructor in the Criminal Justice Department to be so recognized. He also served as acting Program Director for the final two years of his teaching tenure.
Vitto also holds a Masters of Science in Organizational Leadership, and is currently completing a Masters of Arts in Psychology, for counseling.  Upon completion, and armed with his certification in hypnotherapy from the prestigious Motivational Institute of Hypnotherapy, Vitto aspires to go forth and continue to serve the community in a variety of capacities.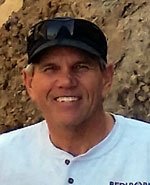 Tom Loftin
Tom's marriage of 25 years is among his most cherished accomplishments especially considering a concurrent 25 year career of law enforcement with the San Diego Police Department.
Tom's life was influenced by hypnosis in his early twenties using self-taught hypnosis to overcome the fear of public speaking, permanent weight reduction and to excel in the area of Police Olympics and sports car racing. He currently sees clients at the Hypnosis Change Center after expanding his hypnosis coaching skills through training with several clinically certified hypnosis coaches.
Tom believes that the highest level of success is helping others to be successful.  He has not retired and probably never will, he is an inventor and an entrepreneur.  His greatest passion is for others to understand that, anything the mind of man can conceive and believe it can achieve!