Click +/- for each instructor to open/close the instructor description panel.
Dr. Marla Brucker, Founder and Executive Director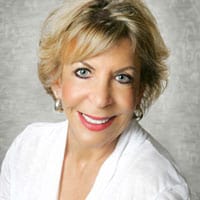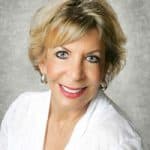 As a motivational trainer and peak performance coach, Dr. Marla Brucker has inspired thousands of people worldwide to realize their hidden potential and learn to trust their intuition as they move toward achieving greater success. Dr. Brucker earned a Doctorate in Clinical Hypnotherapy, is a Registered Hypnotic Anesthesiologist, a master practitioner of NLP, is certified in BioEnergy Therapy, and a seminar leader through the American Seminar Leaders Association. Dr. Brucker is also a certified Laugh Leader, helping to bring laughter and healing in all aspects of people's lives.
Dr. Brucker has been practicing in the fields of performance enhancement, pain management, and counseling since 1978. She has worked in hospitals, mental health clinics, educational institutes and social service agencies. Dr. Brucker conducts leadership training programs in the areas of Energy Psychology including Emotional Freedom Technique (EFT), Hypnosis, Psychokinesis and Motivation for corporate and professional organizations. Her frequently requested "Mind over Metal" (spoon bending) seminars are the highlight of many professional and corporate gatherings, training seminars and parties.
"Marla is one of the best teachers I ever had. I walk out of class not only inspired but also able to use fundamental techniques for true application. She is truly engaging and inspiring in her approach to teaching. As a result of her program, I have begun my own private practice and it is a fabulous journey!"
Randi Beckman, 
Certified Clinical Hypnotherapist
Dr. Brucker is also the Director the Motivational Institute of Hypnotherapy in San Diego, and is a certified instructor of Hypnotherapy, Hypnotic Anesthesiology, and Energy Therapies. She has been teaching Hypnotherapy at various schools since 1991 and has been the Director of another school since 2003. Throughout her years of teaching she has written three instructional training manuals, and developed the comprehensive Integrative Hypnotherapy Program offered at the Motivational Institute of Hypnotherapy.
Dr. Brucker's gentle approach in assisting people to achieve Peak Performance has changed the lives of thousands of individuals. The combined approach of using Hypnosis, Energy Psychology, and Coaching greatly enhances one's success. Currently in private practice in San Diego, California, she works with individuals as well as groups. Dr. Brucker also conducts phone sessions throughout the nation in Hypnosis, EFT and Coaching.
Read more about Hypnosis, Energy Therapies and Coaching and all their benefits on Marla's website at: www.SanDiegoHypnosis.com.
Awards received by Dr. Brucker:
Award of Excellence for Counseling and Therapy. 2005 — International Hypnosis Federation
Award of Recognition. 2004 — International Medical and Dental Hypnosis Association
Founder's Award. 2000 — National Board of Hypnosis and Hypnotic Anesthesiology
Faculty Award. 1997 — National Board of Hypnosis and Hypnotic Anesthesiology
Fellow Award. 1996 — National Board of Hypnosis and Hypnotic Anesthesiology
Member of the Year. 1994 — National Board of Hypnosis and Hypnotic Anesthesiology
Success Lies Within…Invest in yourself.
Marla Brucker, DCH, R.HA
Motivational Institute of Hypnotherapy
(858) 587-0422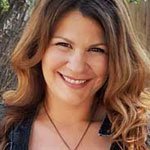 Cynthia Clark is a Certified Clinical Hypnotherapist through the Motivational Institute of Hypnotherapy, a Reiki Master/Teacher, Advanced Theta Practitioner, and Essential Oil Educator. At a young age Cynthia discovered how sensitive she was to energy, and that she was able to feel others' emotions instantly. What felt like a curse for many years has blossomed into her own path of wellness and an uplifting successful career. The power of hypnosis, energy work, and essential oils have all contributed to Cynthia's realizing her dream—to always use her intuition and sensitivity to help others create their ultimate selves.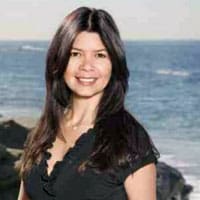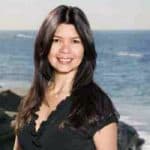 Dr. Nancy De Andrade is an Intuitive Counselor with a PhD in Clinical Psychology. Dr. Nancy combines her training of Western modalities with Eastern traditions to assist people in finding their path and transform their energy.
Dr. Nancy has a private practice in San Diego where she uses her unique skills, combined with her intuition and extensive training to help others identify blockages, transform their lives and manifest their soul's desires.
She also works at an outpatient clinic in San Ysidro providing psychotherapy to the low income, Hispanic, older adult population. In addition, she volunteers to support the youth at The Unity Center, a spiritual center that embraces all religions and traditions. For more information visit her website www.NancyDeAndrade.com.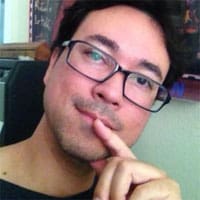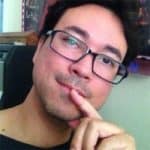 Michael Galluzzo, CCH, began his studies in the potentials of human development over 12 years ago. He continues to study and do research in these areas of the potentials of human development through the modalities of hypnotherapy, NLP and utilize these technologies with his clients. He has over 1,000 hours of study, practice and teaching in these areas of NLP and hypnotherapy. He has sought out training from top masters in these areas and has received a numerous certifications in various self-help modalities. www.MindOdyssey.net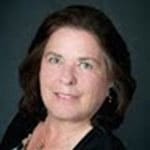 Nikki Goldman, Ph.D. struggled through school with undiagnosed learning problems. She'd been told she was a careless, lazy, underachiever. She continued to fail many classes throughout high school. These problems followed her into the work world. She was fired many times. Finally, in her early 20's, her disability was recognized. Armed with a reason for her difficulties, she was able to rekindle motivation and interest in learning and earn her degree. Memories of acute frustration in her own life give her a passion to help others overcome theirs.
Dr. Goldman has more than 20 years experience as a hypnotherapist in private practice. She uses hypnosis to help people build self esteem, overcome obstacles to achieving goals, reduce stress, excel at job/sports performance, change eating patterns, improve body image, overcome phobias such as public speaking, heights, claustrophobia and more.
Dr. Goldman is also an award winning author. She has contributed to such national magazines as Family Circle, BBW Magazine, San Diego Business Journal, and several professional journals. Her books, Emotional Disorders and Teenage Suicide are in schools and libraries across the country. Her book, Success for the Diet Dropout: Strategies for Women who want to Stop Hating Their Bodies, can be purchased on Amazon.com Her weekly column, "Ask Dr. Nikki" was published in several California newspapers. She has been quoted in the Washington Post, San Diego Union, Family Circle Magazine, Parenting Magazine and more.
In addition, Dr. Goldman has lectured in such prominent institutions as the U.S. Navy, UCSD Medical School, Aurora Behavioral Health, and national health conventions. She has been a frequent guest on radio talk and news shows. and has had her own Internet radio show:'Conscious Change with Hypnosis'. Listen to replays on www.DrNikkiGoldman.com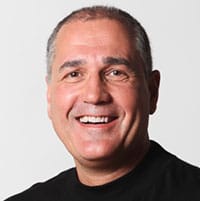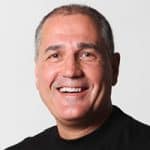 For more than 15 years, Edwin Peterson, CCH, has conveyed the most complex emotional insights into a language everyone can understand. Over and over he challenges us to see the depth and beauty in our potential world and provides seven step processes to help us move ourselves toward that future.
His gentle presence, humor and wisdom have endeared Edwin Peterson to individuals all over the country. His workshops, intensives and private consultations invite participants to express their desire, open their imaginations and expect the goodness, truth and beauty of a reality consciously created.
Born to a ranching family in Wyoming, Edwin was afforded the opportunity to create, hands-on with nature. Edwin was able to see how seeds planted and cared for with attention and love came to life and thrived. He learned how to work with nature to create the best-possible outcomes. This experience taught him to dream – and to dream big!
In 1995 Edwin became certified as a Consulting Hypnotist through the National Guild of Hypnotists so that he could better explore the wonder of the physical, mental, emotional and spiritual aspects of being human. Since that time Edwin has expanded his journey to include serving others who are ready to discover their own power and expand their own awareness and capacity to more consciously create their own reality.
For more information, visit Edwin's website: www.modus7.org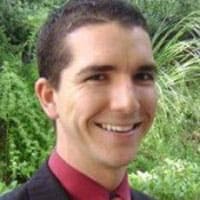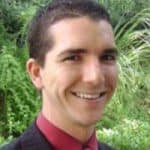 Andrew Utley has many backgrounds in the professional and personal development world. While graduating with honors from San Diego State University in Communication and Psychology, he invested his free time into learning as much as he could about Neuro-Linguistic Programming (NLP), Hypnosis as well as business training and facilitation. His love and passion is studying, learning and teaching about Communication and Psychology in a seminar training environment. As a business consultant, he has worked with a variety of industries but enjoys the thrill of being able to impart specialized knowledge to an audience more than sitting in offices. He's an internationally known speaker, having run large-scale training classes in the United States, Great Britain and Australia.
His style of communication and training is that of a fun, experiential environment where students are encouraged to ask questions, enjoy themselves and even challenge the methods being taught in order to fully understand how something works. While training, Andrew feels that he learns just as much from the students as the students learn from him. There is always something to be learned in every situation and Andrew's insatiable hunger for knowledge allows him to be open to new ideas, while critically examining his own theories and system of beliefs.
In his personal time, he enjoys spending time with his amazing girlfriend, playing with his dog and personally developing his body and mind. He is preparing to enroll into a highly competitive Masters program at SDSU. While still taking time to train in martial arts, reading anything from Ayn Rand to Calvin & Hobbes, and attending Toastmasters and various other networking groups. He is available to contact on Facebook, but could never get into Twittering his every action and thought. Also, he always has a joke on hand and is looking forward to meeting you soon.