As a motivational trainer and peak performance coach, Dr. Marla Brucker has inspired thousands of people worldwide to realize their hidden potential and learn to trust their intuition as they move toward achieving greater success.
Dr. Brucker earned a Doctorate in Clinical Hypnotherapy, is a Registered Hypnotic Anesthesiologist, a master practitioner of NLP, is certified in BioEnergy Therapy, and a seminar leader through the American Seminar Leaders Association.  Dr. Brucker is also a certified Laugh Leader, helping to bring laughter and healing in all aspects of people's lives.
Marla Brucker has been practicing in the fields of performance enhancement, pain management, and counseling since 1978.  She has worked in hospitals, mental health clinics, educational institutes and social service agencies.  Marla conducts leadership-training programs in the areas of Energy Therapies including Emotional Freedom Technique (EFT), Hypnosis, Psychokinesis and Motivation for corporate and professional organizations. Her frequently requested "Mind over Metal" (spoon bending) seminars are the highlight of many professional and corporate gatherings, training seminars and parties.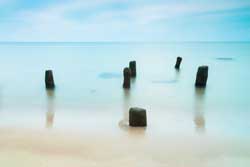 Dr. Brucker is also the Director the Motivational Institute of Hypnotherapy in San Diego, and is a certified instructor of Hypnotherapy, Hypnotic Anesthesiology, and Energy Therapies. She has been teaching Hypnotherapy at various schools since 1991 and was the Director of another hypnosis school in San Diego. Throughout her years of teaching she has written five instructional training manuals, and developed the comprehensive Integrative Hypnotherapy Certification Program offered at the Motivational Institute of Hypnotherapy
Dr. Marla's gentle approach in assisting people to achieve Peak Performance has changed the lives of thousands of individuals. The combined approach of using Hypnosis, Energy Therapies, Therapeutic Neuro-Linguistic Programming (NLP_ and coaching greatly enhances one's success. Marla is in private practice in San Diego, California, working with individuals as well as groups. Dr. Marla also conducts phone sessions throughout the nation in Hypnosis, EFT, NLP and Coaching.
Her affiliations include the following: