Motivational Institute of Hypnotherapy
Invites you to a
Virtual
INSPIRATIONAL 'HAPPY' HOUR
Bring your own food and drinks, and we'll bring the fun.
Wednesday, January 12th from 6:00 – 7:00PM PST
Topic
"Conscious Awareness"
Presenter
Dr. Nancy De Andrade
Please join us for this fun-filled and informative evening.
Learn to bring more balance in your life and experience more conscious awareness.
In this talk, Dr. Nancy De Andrade will explore what it means to be consciously aware, how the brain perceives information, and how beliefs influence reality.
Her talk will include how to bring balance into your life, and how to become more present to experiencing greater conscious awareness. She will also share information about dopamine hits and how they relate to anxiety, depression, numbness, and what to do to stay balanced.
Have you ever noticed that, when you decide to buy a car, all of the sudden you start seeing the same car everywhere?
Have you ever felt compelled to spend time on social media and wondered where the time went?
Do you ever find yourself feeling like your thoughts control you?
You'll learn how the brain perceives information, how beliefs influence your reality, and how to experience conscious awareness in a world of stimuli and instant gratification.
Please join us on Wednesday, January 12th, 6:00 – 7:00 PM (PST).
(Read more about Nancy De Andrade below.)
My intention for having these events is to bring a community of like-minded and like-hearted people together.
We're looking forward to seeing you at our Inspirational 'Happy' Hour. 
When: Wednesday, January 12th, from 6:00 – 7:00 PM (PST)
Zoom: Click here to join meeting!
Where: From the comfort of your own home.
 Invite friends and spread the abundance.
Please join us on January 12th.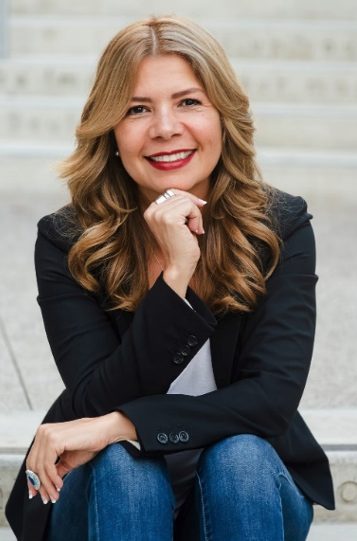 Dr. Nancy De Andrade
Dr. Nancy De Andrade holds a doctorate in Clinical Psychology with an emphasis in Spirituality and is an adjunct professor of Psychology at National University.
She is also a facilitator for The Motivational Institute of Hypnotherapy, a Holistic Life Coach, and the founder of La Perla de La Jolla, a venue for exploring spirituality, psychology, and wellbeing.
Dr. De Andrade has extensive training and experience in the areas of energy psychology, the nature of consciousness, and alternative approaches to healing and transformation.
She integrates spirituality and psychology to provide guidance and education towards attaining self-mastery and tapping into life's flow.
She has shared her knowledge and wisdom through podcasts, articles and collaborations, as well as partnerships with clinics and other providers.
You can find her on social media @DrNancyDeAndrade or through email: