ONLINE
Open House
Inspirational 'Happy' Hour
Bring your own food and drinks, and we'll bring the fun.
Tuesday, July 21st, from 6:00pm – 7:00pm
We have three special presentations
Topics: (3 topics – 15 minutes each)
Can Spirituality Be a Form or Dissociation?
and
Staying in The Race
and
Becoming a High Performer by Transforming Complaints
Topic 1: "Can Spirituality Be a Form of Dissociation?"
With Nancy De Andrade
Many people seek spiritual experiences to validate their beliefs, understand their emotions, and find belonging and connection. When people come from a vulnerable space, it can lead to confusion and dissociation. We'll discuss the difference between connecting and dissociation, how to explore spirituality from a grounded and confident state, and how to identify mentors to authentically guide you safely through your journey.
About your presenter:
Nancy De Andrade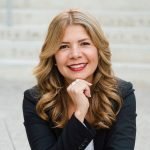 Dr. Nancy De Andrade holds a PhD in Clinical Psychology and specializes in Spiritual Life Coaching. She is trained in multiple Energy Psychology techniques and is experienced in different dimensions of spirituality. Dr. Nancy teaches for the Motivational Institute of Hypnotherapy as well as for National University. In her private practice and specialized courses, she helps people gain awareness and understanding of their patterns so they can form a unique path to wellbeing and spirituality. For more information visit www.NancyDeAndrade.com
---
Topic 2: "Staying in The Race"
With Ronnie Ebanks
Do you have passion and drive as you create your success, or do you sometimes lose focus and give up by not following through?
What stops most of us from reaching our dreams is that we aren't giving it our all
Being raised poor, I had to find a way to earn money for myself. Landing a job at 13 cleaning horse stalls I excelled with hard work and earned opportunity to become a jockey and chase my dream.
I had the burning desire and created the strong belief I could and would get to my dream whatever it took. It didn't come without struggle but I persevered against the all odds, and became a success.
Learn how you too can be a winner…By staying persistent in your goals, then everything is possible.
About your Presenter
Ronnie Ebanks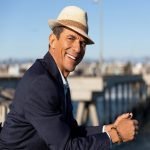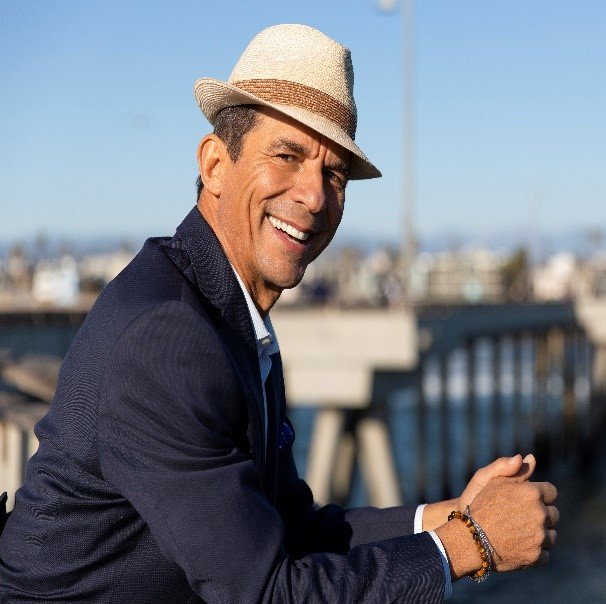 Ronnie Ebanks, is a Champion Life Coach aka: (The Change Agent) and Motivational Speaker. He was born in the Cayman Islands, and moved to Louisiana where he discovered horses and became a jockey at 13. He went professional at 15 leaving home to pursue his dream of becoming a champion, which he accomplished in his first season racing. That experience allowed him to realize that there were no limitations to what he could accomplish; and in 10 years he won over 1000 races.
At 23 he started the first of 4 companies, Cayman Racing, representing and mentoring some of the world's best jockey's with winnings over $150,000,000 in purse earnings. He then traveled the world meeting an array of interesting and successful people from presidents to billionaires, and even doormen that all enhanced his learning.
Ronnie wanted more. After attending a 100-day leadership course in 2013 he found his true calling in the personal growth world, supporting others to realize their highest potential. It's a life he could have only dreamed of with his humble beginnings from a small island on to the back roads of Louisiana.
Now a proponent of wellness consciousness, he is dedicated to a healthier way of living mind, body, and soul and want to share it with the world to make a difference in the lives of others. For more information find Ronnie on IG & FB @ronniecurtisebanks and www.ronnielovemanebanks.com
---
Topic 3: "Becoming a High Performer by Transforming Complaints"
With Nina Mercie
How many of us find ourselves complaining throughout the day? And what do we do with these complaints? Do we become angry and irritated or do we become helpless and sad? Either way, complaints are a big problem in the way of living a happy, healthy and extraordinary life. Learn how to consciously use complaints as a RESOURCE so you can live a more joyful, fulfilling and empowered life. In this brief yet powerful exploration we will walk away with enlightened strategies to stay in our personal power and live in the flow NO MATTER WHAT COMPLAINT comes our way.
About your presenter:
Nina Mercie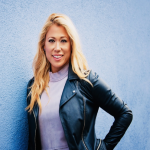 Bringing more than 15+ years of world-class experience with elite and executive clientele and in-depth graduate training in the fields of Psychology and Transformational Sciences, Nina Mercie helps extraordinary leaders in unfolding their full potential and living a life beyond their wildest dreams. She created the High Performance Launch Pad after discovering that high performance isn't about "doing" more– it's a way of "being" and ANYONE can learn to be a high performer and create an extraordinary life by bringing into balance the "being" and "doing" of life.
~~~~~~~~~~
Please join us for this experiential, fun-filled evening. We're looking forward to seeing you at our Online Inspirational 'Happy' Hour. Invite friends!
When: Tuesday July 21st, from 6:00pm – 7:00pm
Where: In the comfort of your own home.