Our September's Open House and Social Networking Evening was a GREAT success. It was filled with lots of fun, insight, and learning. I want to thank Edwin Peterson for a wonderful presentation on guiding us into Tapping into Our Institution. Edwin captivated all of us with his wisdom and guidance as he conveyed the most complex emotional insights into a language everyone can understand.
If you want to know more about Edwin Peterson and his work, read his information below.
Please enjoy some of the Open House pictures.
The Motivational Institute of Hypnotherapy
Invites you to join us at our
Open House & Social Networking Event
Free Demonstrations, Food, Networking, and Fun!
Thursday September 13th,
6:30PM – 9:00PM
Topic:
"Finding a New Way to Think: Tapping into Your Intuition"
Presenter: Edwin Peterson
Come join us as you learn to tap into your intuition.
Intuition is a natural and inherent part of our nature. When you strip back all the learned stress behaviors, pressures, mental projections and layers of baggage, we find the radiance of our true self. This authentic nature is peaceful, blissful, and intuitive. Each one of us has this ability to know things and sense things beyond our conscious awareness.
Intuition is like a secret, inner jetpack that helps you make quantum leaps in your life, a map that opens up pathways, and holds the keys to your happiness.
When you are in tune with your intuition, you have an unconscious understanding and a subtle knowing; you are able to see the bigger picture to see the meaning in things; it's an instinctual awareness. Intuition is having an understanding of concepts and connections beyond everyday knowledge.
How can you develop it? Edwin will challenge us to see the depth and beauty in our potential world and provides a seven step process to help us move towards our future. This process will help open the doorways to spirituality.
The benefits and joys of intuition are legendary. Edwin will lead us through a meditation; Place of Intuition which puts this magical, spiritual quality and ability within our reach.
Please scroll down to read more about Edwin and his work.
Join us at our Open House for this fun-filled inspirational evening complete with demonstrations, wine, appetizers, networking, raffle prizes (please bring something to raffle), and good company. Be sure to invite friends!
There will be plenty of time to network with other professionals who are generally interested in the power of positive thinking. Bring plenty of business cards.
Please RSVP with eVite or by emailing me at [email protected].
When: Thursday, September 13th, from 6:30pm – 9:00pm
Where: 8969 Complex Drive, Suite A, San Diego, CA 92123
Edwin Peterson, DW, MM, RCM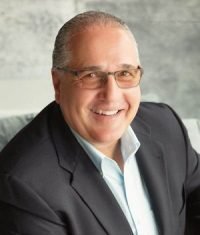 For over 20 years, Edwin has conveyed the most complex emotional insights into a language everyone can understand. He challenges us to see the depth and beauty in our potential and provides a seven step process to help us move toward creating a better future.
His gentle presence, humor and wisdom have endeared followers all over the country. His workshops, trainings and private consultations invite participants to open their imagination, truth and beauty of a consciously-created reality.
Born to a ranching family in Wyoming, Edwin was afforded the opportunity to create hands-on with nature. He was able to see how seeds planted and cared for with attention and love came to life and thrived. By working with nature he learned to create the best-possible outcomes. This experience taught him to dream—and to dream big!
Edwin is a certified Consulting Hypnotist through the National Guild of Hypnotists He focuses on the wonders of the physical, mental, emotional and spiritual aspects of being human. His passion is in helping others in discovering and expanding their own power, awareness and capacity to more consciously create a better reality.
Edwin currently serves as a faculty member at the Motivational Institute of Hypnotherapy where he enjoys engaging individuals eager to gain that 'something more' they long for in their growth process. Edwin describes himself as a dream weaver, map maker, reality creating magician.