Stay tuned for future internships.
You are invited to experience Hypnosis, a powerful tool for creating positive changes within.
The Motivational Institute of Hypnotherapy is excited to announce that our hypnotherapy graduates will participate in twelve-week clinic. The Interns will be seeing clients by appointment only, beginning March 15, 2021 through June 3, 2021.
Each one-hour session is only $40.  A portion of the proceeds will be donated to the No Kid Hungry, a National campaign to make sure no kid goes hungry.
Call Eric to schedule your appointment, as they book up quickly. (619) 320-8684.
The Motivational Institute of Hypnotherapy (MIOH) is just one of two schools nationwide to offer a supervised clinical internship.
Meet Our Newest Interns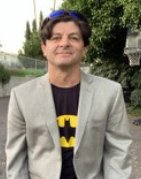 Erik Blank
Heylo, my name is Eric…I started this journey in the healing realm with Yoga, learning many styles, opening and operating a yoga school for eight years. During this time, I dove deep into esoteric healing arts learning many types of energetic healing, massage, yoga, yoga therapy as well as Meditation which has become an integral and important foundation of my life, providing healing for the mind, emotions and spirit. Upon letting the yoga school go, I went back to 'University' and earned a MS in Counseling and have since become licensed as a LMFT and LPCC. I currently work with Adolescent Youth who struggle with Drug and Alcohol issues. I have most recently started a private practice called, 'Mind Space Therapy and Hypnosis.' Finding the Motivation Institute of Hypnotherapy feels like baking the final ingredients into my professional pie….by integrating Energy Psychology (EFT), Hypnosis and Neuro-Linguistic Programming (NLP) with the esoteric foundations of my past as well as my main stream counseling background….Well, I would just say it is time to begin this new chapter for myself, while at the same time, I am very much looking forward to meeting individuals on their journey and collaboratively assisting them to become aware of, release, let go, transform, build and create their life experience in the way they would like to live.
---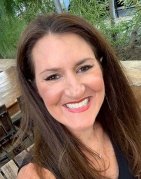 Gretchen Cuzick
I am a proud mother of three amazing daughters, a photographer, and a tennis junkie. I obtained my undergraduate degree in Psychology and then started my career as a Sr. Executive in financial printing during the dot com era. After some time, I got married and decided to start a family. During the births of my first two kids, I obtained my Masters in Counselling Psychology with the direction to become a Marriage and Family Therapist. A year later my husband was offered a career opportunity that took us to Switzerland, where we then spent the next 5 years traveling the world and enjoying our life changing experiences. From there, we were relocated three more times, both domestically and internationally, until we finally landed in sunny Southern California. While being a fulltime mother my career path was put on pause to support my family and raise my girls. Now that they are older and we have settled in beautiful Orange County, I felt the need to get back to my passion of helping others, guiding others, and inspiring others to be the best they can be. I blend both my psychology background with the techniques and power of hypnotherapy to help see yourself through my lens, and help change and enhance your life!