Stay tuned for future internships.
You are invited to experience Hypnosis, a powerful tool for creating positive changes within.
The Motivational Institute of Hypnotherapy is excited to announce that three of our hypnotherapy graduates will participate in an eleven-week clinic. The Interns will be seeing clients by appointment only on Monday evenings, beginning January 13, 2020 through March 23, 2020.
Each one-hour session is only $30 and a portion of the proceeds will be donated to the Becky's House, an emergency shelter for women and their children, experiencing domestic violence.
The Motivational Institute of Hypnotherapy (MIOH) is just one of two schools nationwide to offer a supervised clinical internship..
Meet Our Newest Interns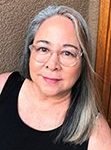 Angela Acosta
It's so incredibly rewarding for me when collaborating with clients to overcome the stumbling blocks that get in their way of achieving greatness. Letting go of limiting beliefs and creating beneficial ways of thinking and feeling are vitally important to the attainment of ones personal goals. An opportunity to assist a client along their life journey is an honor.
I am a natural born creative, intuitive and energy worker. Above all, I'm a facilitator and seeker of healthy alternatives to balance and relieve the mind as well as the energetic body. I'm passionate about helping clients achieve their desired goals of optimal physical and mental health. I accomplish this through the utilization of the diverse modalities I am trained in. Some of the continually growing tools in my tool box are Hypnotherapy, NLP, Energy Psychology, and EFT (Emotional Freedom Technique/Tapping), together with natural wellness practices such as Reiki and Pranic Healing.
---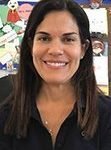 Jessica Hodge
Jessica is a devoted wife and mother to four children. Her oldest son is currently working in New York City, and her daughter is a senior at Pepperdine. The younger two boys are in middle school and high school. Jessica's first introduction to hypnosis was through a friend who suggested she try it for her child who was experiencing stress and anxiety freshman year at college. Impressed with the results, she decided to enroll in the Motivational Institute of Hypnosis and become certified so that she could help family and friends.
Jessica was recently certified in level one Reiki, adding to her practice. She is very excited to help empower others in self healing using the various techniques that she has learned and thrilled to help guide others toward a positive mind change.
---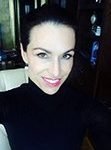 Teri Nagelberg, RYT
Teri started on a very traditional career path of finance and business management culminating in working as a Senior Executive in fulfillment during the dot com era. The corporate life left her disillusioned, stressed out and feeling like there must be some thing more. So she quit the corporate world and began an inner journey of a lifetime in the making. The search took her into a multitude of healing, spiritual and self-development modalities including Buddhism, 12 step, Stand-Up Comedy, Kabballah, Spirit Quests, Retreats, Workshops and teaching yoga and meditation for almost 20 years.
Teri believes we are a beautiful work in progress and the only way to become whole is to accept all of ourselves.  "Hypnosis provides the tools to do just that. By reframing how we think about the traumas, the disappointments, the limiting beliefs, the rigid self-descriptions we can begin to paint a new picture of ourselves and our lives. After all we are the ones who created the meaning; why not create a new meaning that aligns with our highest self?"
Teri's greatest joy these days is to help others uncover their best self by slashing the old stories and putting the truth in its place. And the truth is …you're not who you are in spite of what you've been through, you are who you are but because of what you've been through.  Isn't it time to embrace all of you and step into the life you've always wanted?