Motivational Institute of Hypnotherapy
Invites you to a
Virtual
INSPIRATIONAL 'HAPPY' HOUR
Bring your own food and drinks, and we'll bring the fun.
Tuesday September 21st, from 6:00 – 7:00PM PST
Topic
"Chakra Balancing for Vitality and Health"
Presenter
Mousqa Katawazi
Please join us for this fun-filled and informative evening.
Have you ever felt like you were out of sorts and didn't know why?  Perhaps your Chakra's were out of balance.
Join us for this fun filled, informative and interactive evening with our presenter Mousqa Katawazi as she teaching you how to balance your Chakra's to optimize your health and vitality.
Chakra is a Sanskrit word, dating back to 1500 BCE, meaning "wheel." The function of our chakras is to receive, store, balance, and distribute vital energy and wellness.
Throughout history, many cultures, including the Egyptians, Hindus, Chinese, Sufis, Greeks and Native Americans, have all acknowledged the existence of the chakras. They thought of the chakras as our energy anatomy, and believed it to be an integral counterpart to our physical anatomy. Even Shamans and medicine people alike prescribed the balancing of the chakras as a way to maintain optimal health.
Please join us on Tuesday, September 21st from 6:00 – 7:00pm PST, as we explore the seven major chakras, and learn techniques to balance them for optimal health and vitality.
(Read more about Mousqa below.)
My intention for having these events is to bring a community of like-minded and like-hearted people together.
We're looking forward to seeing you at our Inspirational 'Happy' Hour.
When: Tuesday, September 21st, from 6:00 – 7:00PM PST
Zoom: Click here to join meeting!
Where: From the comfort of your own home.
Invite friends and spread the abundance.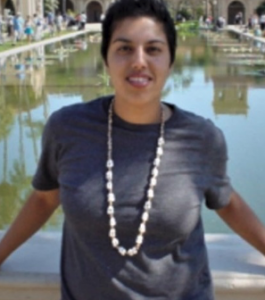 Mousqa Katawazi
My name is Mousqa Katawazi. Curiosity is what drives me. I have always been fascinated by the world unseen – those aspects of ourselves and others that we can't see but whose influence we feel. The chakras are one aspect of that world unseen, and their influence can have dramatically positive results on our health and well-being if we know how to work with them.
I'm a counselor by training, and a graduate of the Motivational Institute of Hypnosis. I love seeing people discover and live their most authentic lives. I believe the greatest gift we can give to the world is our own joy, and the most important daily practice we can adopt is an attitude of gratitude.
You can contact me at: [email protected]
Please join me on September 21st.